Abraham & Angeline Hoff - Open Arm Charity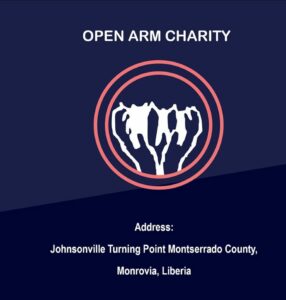 Open Arm Charity is a Non For Profit Organization which seeks to transform and enhance the lives of the less fortunate and less privileged in Africa and around the world. We are a Christian based organization which seeks to also use the doctrines of the Lord to draw the new generation closer to God. The Lord has been faithful to us and we deemed it necessary, to also bless society with the same blessing and favor the Lord blessed us with.
Our Mission is to empower our generation, enhance education, end hunger and overcome hardship for the needy.
We envision a world in which the most vulnerable people will have the power to lift themselves out of hardship, create a vital livelihood and bring back the glory in God.
https://www.facebook.com/openarmcharity/