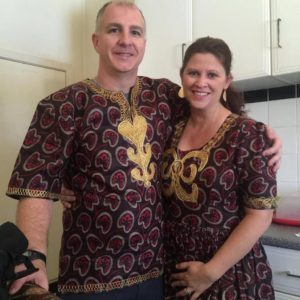 Gary and Rachel Chaney and their family live in Murundu Zambia where they are establishing the Clinic of Hope medical clinic. Gary and Rachel are both medical professionals with a heart for the Kingdom. They are both members of Harmony Vineyard Church and are part of the All Nations Missions base in Kansas City.
The mission with the Clinic of Hope is to provide free health care and education to the community of Mufulira, Zambia, in order to glorify our Lord and bring the good news and hope of Jesus Christ. The goal is to send out medical teams and anyone else (medical or non-medical) once or twice a year. We are commanded to go into all nations and care for the poor and needy by feeding them, providing drink for them, showing kindness, compassion, love to strangers, clothing them, and offering care to the sick (Matthew 25:31-44).
Medical Missions is an excellent way to evangelize the lost!!