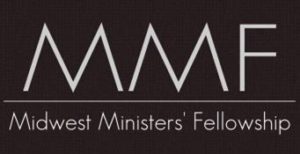 Connecting and strengthening ministry leaders. . .
The Midwest Ministers' Fellowship is a family of like-minded ministers, pastors, and churches who appreciate the broader unity of the Body of Christ. Nine pastors of independent, non-denominational churches first came together in 1995 to meet for fellowship, sharing, nurturing, encouragement and accountability. From its origin, the MMF has been trans-denominational, growing to nearly 50 members and networking together 200 churches in the Greater Kansas City area. The network includes ministries and churches located in a 200-mile radius of Kansas City. In addition to independent churches, pastors from the Disciples of Christ, Church of the Nazarene, Wesleyan Methodist, Southern Baptist, and Assemblies of God denominations regularly participate in MMF activities.
Partnership is central to the MMF ministry activities – pastors working together to help one another succeed and churches sharing resources. It is this collaboration that makes the MMF unique.
If you would like more information please visit their website: http://mmfellowship.org/